New Year holiday is a great opportunity to try to cook something that has never been done before. For example, sweet treats. The new material has collected simple recipes for desserts that you can cook (and eat) with your children.
Cookies from "The Squid Game"
The Squid Game series has become one of the symbols of the outgoing 2021 and has broken all the records of streaming platforms. Therefore, to spend the old year, you can bake the legendary caramel cookies that the characters of the show ate. The good news is that, unlike the characters, you absolutely do not have to sacrifice anything for this sweetness. Even time: cookies are prepared quickly and easily!
Read recipe
---
Soviet wafer rolls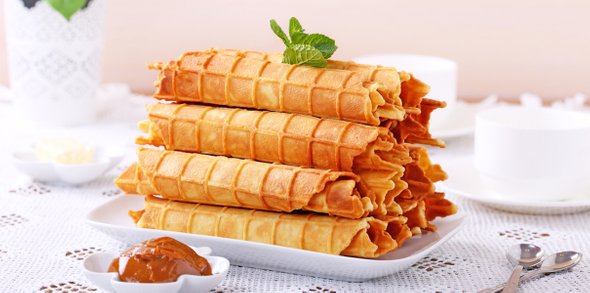 While your Soviet classics like "Ivan Vasilyevich Changes Profession" or "Irony of Fate, or Enjoy Your Bath!" visiting on vacation, you can immerse yourself even more in nostalgia and recreate the taste of Soviet childhood – waffle rolls. It turns out that you can even make them without a waffle iron.
Read recipe
---
homemade sweets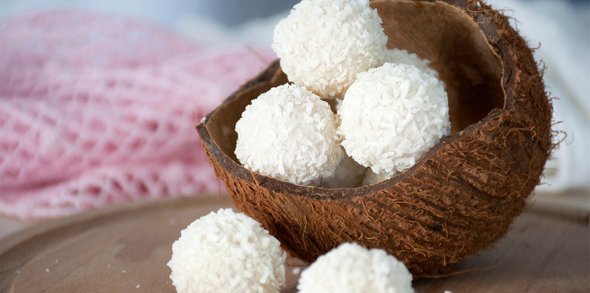 If you have already memorized the treat lists of all the sweet treats, it's time to try something new and learn how to make your own sweets – we have 5 recipes for every taste. All are prepared in no more than 15 minutes, and you can recreate the taste of the same toffees of childhood and make Bounty chocolate (yes, like a candy bar). Gourmets can surprise guests on holidays with ginger sweets with dates.
Read recipes
---
Apples in caramel like on the market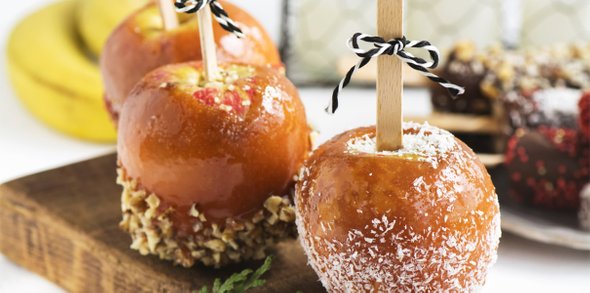 Caramel apples are rightly considered one of the hits of the Christmas market. If you want to recreate the atmosphere of the festival without leaving your home, you can make them yourself. They are quite easy to make. And they look very impressive – a great option for a symbolic gift.
Read recipe
---
Christmas sweets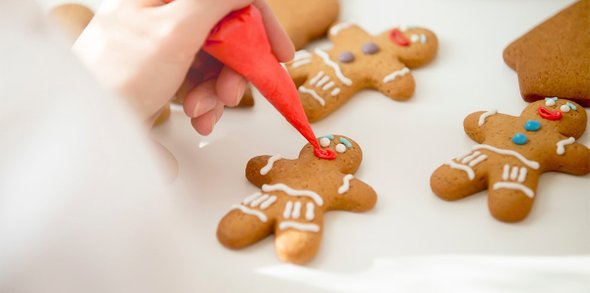 A branch of the Christmas market in a separate apartment continues its work. Gingerbread men, churros, meringue on a stick and other classics (we have as many as 5 easy recipes) will be more than just a great treat for crowded guests with children. If all this is nicely wrapped, then the problem with symbolic gifts can be solved.
Read recipes
---
homemade cookies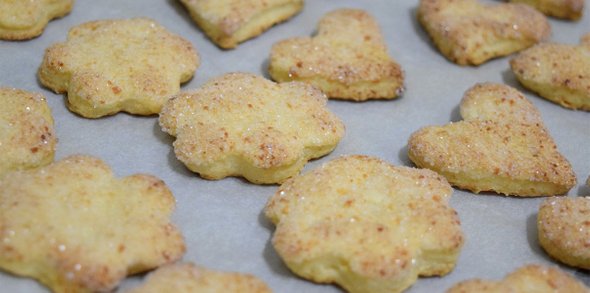 And again, the ideal option for a warm gift that you and your children can make with your own hands – grandmothers, aunts, classmates and classmates will be delighted. However, everything here is so delicious (there are again 5 recipes) that there is a risk that you will not bring the cookies to the recipients and eat everything yourself – during a marathon from all parts of Harry Potter. And who are we to judge you for this?
Read recipes
Shutterstock/KatMoy