And introduced our city to bento cakes
Varvara Desyatova is 16 years old. Despite her young age, she is an experienced confectioner. For about four years, the girl has been making cakes of various flavors and sizes, and last year she turned her hobby into a business. Now her cakes are sold under the var_cake brand, and Varya's phone never stops: orders, orders, orders. Between communicating with clients, Varya still managed to tell Revdinsky Rabochiy about the most important things.
About influence YouTube
I never had much passion for cooking. It just happened like this: mom and dad are at work, and someone has to feed their little brother and sister. I bought for her: first something simple, like noodles and pancakes. All recipes were taken from YouTube video hosting. In the classic text version, it is not always possible to understand what and how to do, but here everything is very clearly visible, and it is more difficult to make a mistake. And then I accidentally stumbled upon a video recipe of some cake. And I thought, why not try it? That's how it all started.
Then she started making birthday cakes for loved ones, including everything on YouTube – whatever she found, she did. Trained, experimented with different desserts. All my social networks ended up being filled with cakes and pastries, and I really like them. In fact, I advise everyone – if you start a new business, you should first watch videos on YouTube to generally understand what and how it works in this area.
About the first cakes
To be honest, I don't remember my first cake. And one of the first was the Chessboard cake. There it was necessary to bake the cakes, so that they cut later – and it turns out like a board. I baked them, made a cream, collected everything… Then I looked at this cake and thought: "Yeah, it doesn't look so good." I didn't even take pictures of the first cakes – I'm embarrassed to show them to anyone.
About development and skills
After a while I decided I needed to improve my skills. The video only shows the basic principles, almost the same everywhere, but I wanted to know more. So I decided to take a course. I just had money then, and I bought a course for beginner confectioners, with good reviews and interesting content.
It took a little more than two months: you go through a lesson, do your homework, attach photos of the dessert and describe in detail what happened. The tasks became bigger and bigger: from simple cupcakes and cheesecakes to more complex desserts. The final work was a two-layer cake with supports and leveling.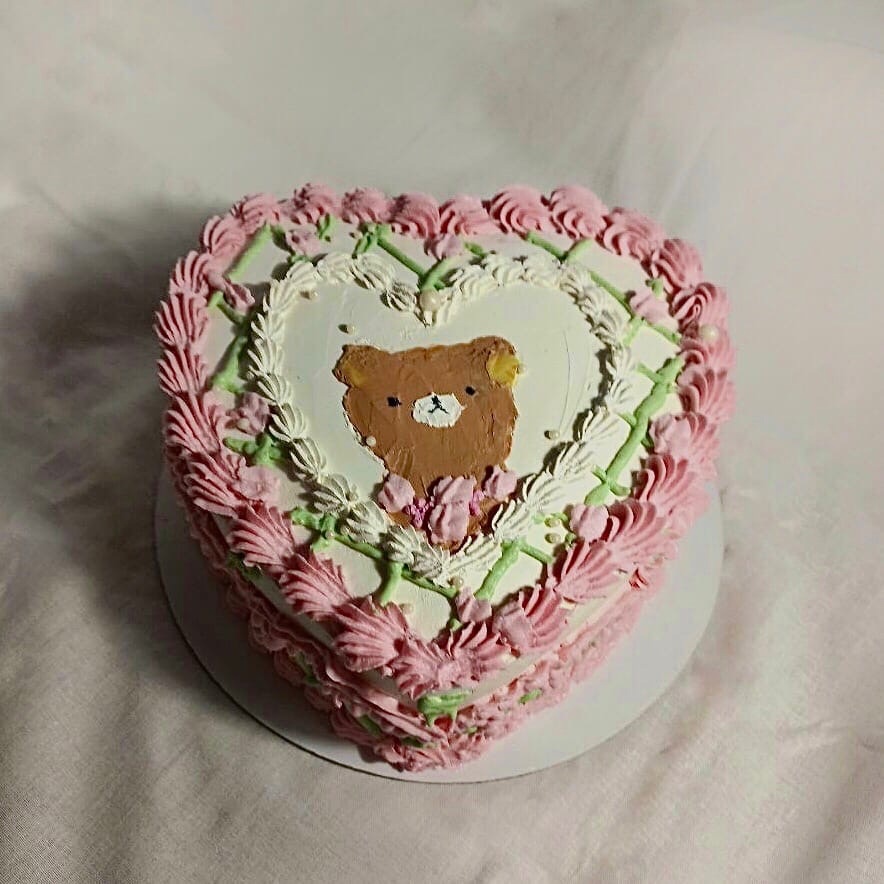 After the course, everything started to turn out well for me, I saw my growth. Then I bought another course from the same confectioner, this time on modern desserts. But I went through it pretty hard: it was already in the winter, when we were very busy with our studies at school, we got a lot of homework. And I had to study well, all nine years I was almost an excellent student. So I had to do it somehow.
About your business
I could bake endless cakes, feed all my friends and relatives, but I did not think about developing it further in any way. One of my friends gave me the idea to go into business, he helped me a lot and inspired me.
I was inspired by the thought that in this way I would not only give pleasure to myself and my loved ones, but also to others, even people I did not know. And in the ninth grade, I started closely involved in confectionery business.
I will make a cake, bring it to school in the morning, show everyone in the class, explain what the filling is, how it tastes. Then I started going to other classes. So now the whole 10th grade school knows who to bake for in this town (laughs). Shown to teachers. My biology teacher Anna Ivanovna Druzhinina supported me the most. She even occasionally sends me recipes that she thinks I might like.
How to combine work as a pastry chef with a school schedule
It's summer now, I have a lot less worries and more time. And at school you were awake at four or five in the morning and half asleep eating desserts. In general, I cooked when I had time. Sometimes I had to at night, even there were disagreements with my parents because of this.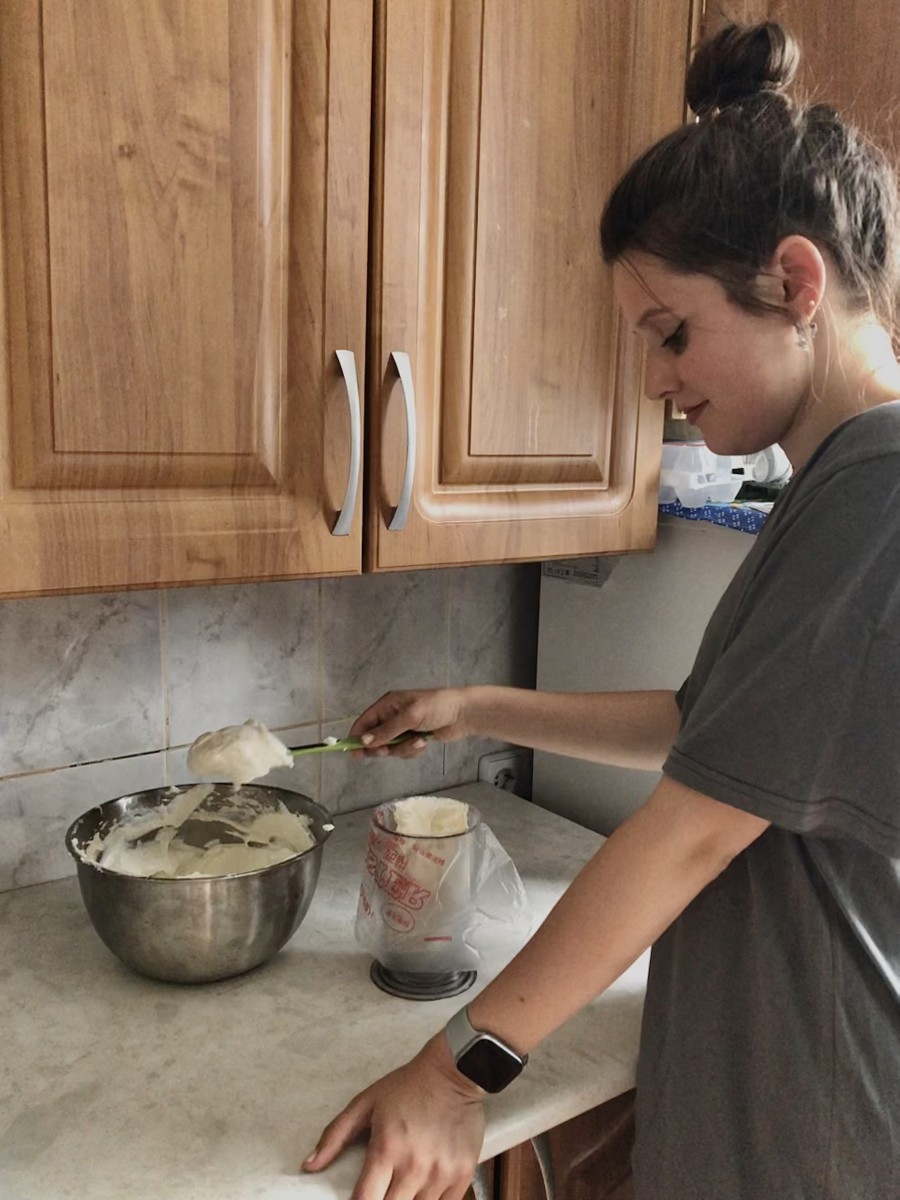 But from a young age I always had to do something, always run somewhere. So that there is no second of peace, no monotony, but always some kind of movement. Such a very hectic life, but I love this. Mainly because you are doing something good, you hold on to something, you are inspired by something.
About clients
I strive for as many people as possible to know about me and my work. But in Revda it is very difficult to promote yourself. Social networks do not work very well here in terms of advertising, it is easier to do this through word of mouth. I always ask: if you like my cake, tell your friends about me.
In general, clients are different. There are "golden" clients who literally prescribe point by point exactly what they want. There are people who don't know anything, they just write: "We want a cake." Then I start asking about preferences, about the event. You have to adapt to everyone, find an approach for everyone. But I love this job. Especially the moments when I give cakes and meet new people. we even started to communicate very warmly with some clients. It makes me very happy!
About the approach to work
There are confectioners who collect the cake immediately. I believe it is better to wait. For example, leave the cookies in the fridge so that all the moisture is evenly distributed. Set the filling aside for a while. That's why it usually takes me a day to make a cake. In the evening I cook cookies and fillings, in the morning I get up and collect everything, then it is laid for a while, the layers are attached together. Of course there were also urgent orders, when everything had to be done immediately. But I still try to make time and do everything slowly.
About the range and how it was developed
Now I prepare five types of fillings: these are Snickers, Coconut-Strawberry, Banana-Nuts-Caramel, Red Velvet and Vanilla-Strawberry. The most popular filling among residents of Revda is Snickers, it is chosen by 60 percent of customers. It seems to me that this happens because this combination of flavors is quite familiar to everyone and basically win-win. Not suitable except for those allergic to nuts, but I always explain this.
I definitely work through all the cakes, toppings, cookies. When an idea arises, I write a rough plan, then I look for an option that will look good, and is easy to make, and not difficult financially. Then I develop technological cards in which I prescribe all the grams and sequences. I already know many of them by heart.
Before I introduce a new product into the assortment, I cook it a million times, bring it to the ideal. At the same time, I myself do not eat sweets at all – it seems that I was convinced when I first started. Therefore, when I test new recipes, I distribute pieces of cake to everyone who can – friends, family. And be sure to ask everyone's opinion: who does not like what, what is better to change? From the first time it almost never works, you have to try again, try, look for options and ways. You may not be able to jump above your head, but you will definitely get to a higher level. It all depends on practice and experience.
About style
I don't have a separate cake that I could call brand. I cook everything at the same level and try not to reduce it, I like all toppings and am sure of everything.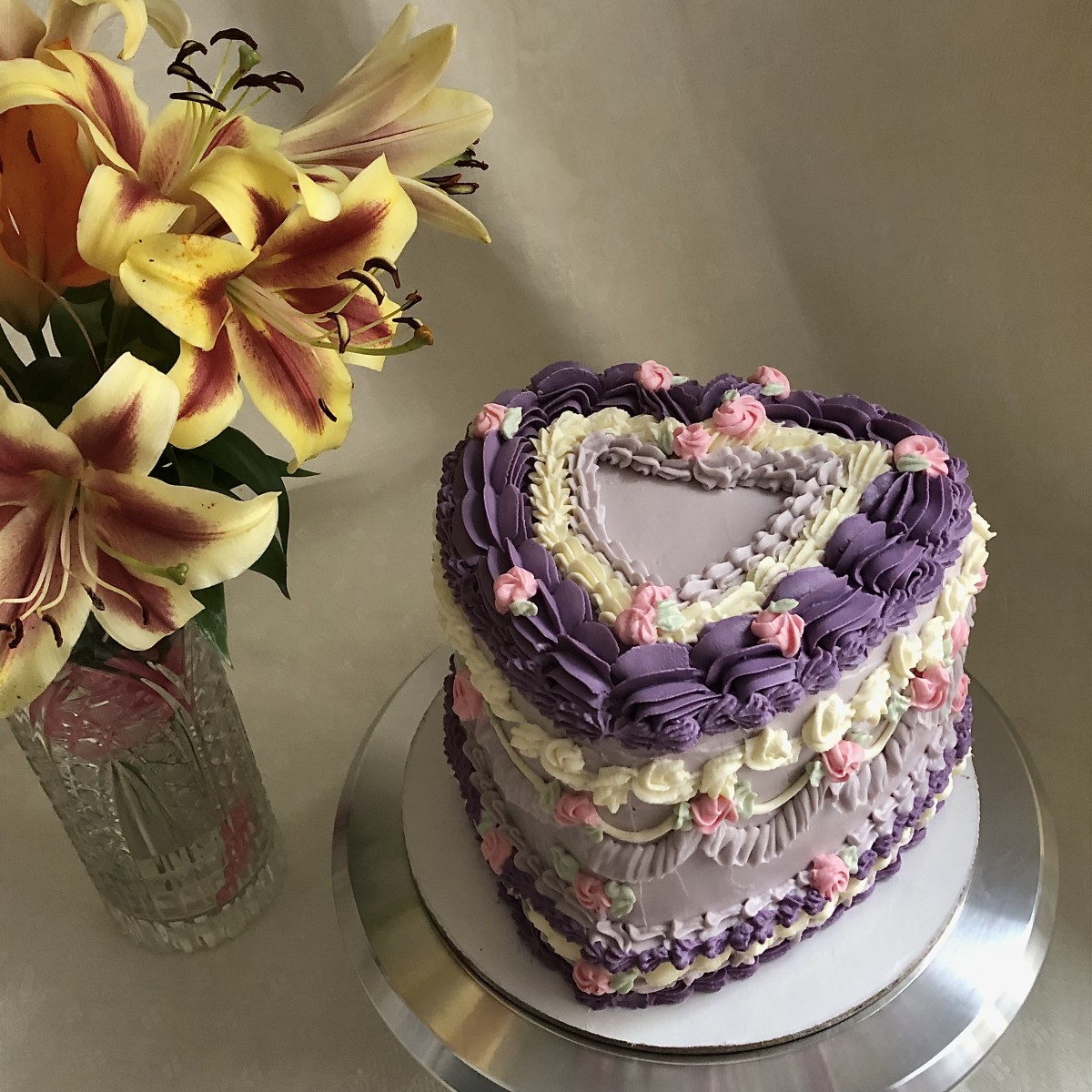 And if we are talking about some kind of visual presentation, then my corporate identity is cream decor. It is very popular in social networks and abroad, and in Revda, as far as I saw, almost no one does it. I am mainly inspired by foreign confectioners, mostly Japanese and Korean. And I'm very happy that they don't order cakes that are a bit old-fashioned, in my opinion, and not very interesting cakes for me. The principle "What you send out, the person orders" works. I show cream decors, offer many options – they choose it. This decor looks aesthetically pleasing, and for a cost price not very expensive.
About baby cakes
At first, as expected, I was engaged in ordinary large cakes, which weighed several kilograms. And then I read about fashionable bento cakes from one of the confectioners (small portioned cakes designed for one or two people – editors). And I thought – why not start doing this? Not everyone is ready to spend a lot of money on huge cakes, and they are usually only required for weddings or other big events. But they don't happen very often. Much more often there are some small, I would say everyday holidays – birthdays, meetings with friends. A small cake would be right here.
And since my main goal from the beginning was to somehow help people and make them happy, I decided to try to reduce the diameter and make bento cakes. And it turned out to be very popular! Now they sell me even more than big cakes. I didn't even expect this.
At the same time, of course, making such cakes is not very profitable from a business point of view. They need the same effort and time as usual, the tasks are the same: bake cookies, make the filling, cream, assemble and straighten everything, decorate, wrap. Everything would have worked if I did them in batches, but I don't have such a chance yet. Yes, and I don't want to stamp them, as in production.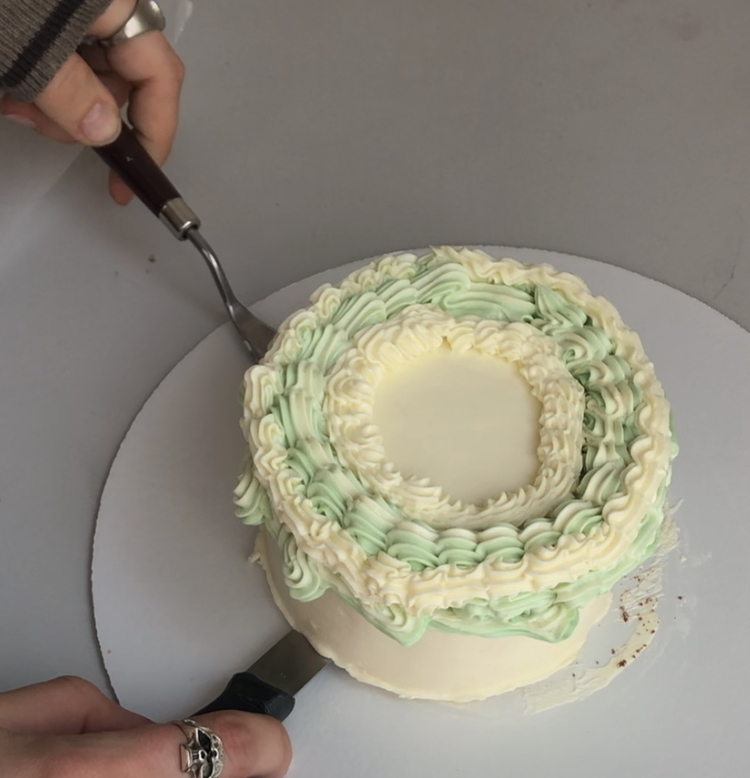 About attitude to money
I am very comfortable with spending. It often happens that I spend everything in a candy store – but I know that I will earn more later. In general, I believe that money should be invested in some kind of development. And I see no point in bragging about expensive items, expensive clothes, all the other trappings of an expensive life. I need some minimum for life, and I fulfill it. And then I think about how much I need this or that thing.
About goals and plans
Now there are plans to develop the candy business, but to do it in such a way that the tasks do not turn into a madhouse. So?
On the one hand, I would like to enter the world market, become an elite confectioner. On the other hand, I really like biology, I want to grow in this direction, enter the biology faculty after the eleventh grade. So it is not known how it will end.