Quick Breakfast Fried Egg Recipe
Dmitry Kandinsky / vtomske.ru
Fried eggs for breakfast are a classic for some, and banal for others. No matter how you feel about this dish, it can be improved and loved again. It's also a great low carb recipe!
Eggs in the clouds are actually the same scrambled eggs, but when cooking, the whites must be separated from the yolks and beaten to stiff peaks. As a bonus – bacon, cheese and a few slices of rye bread with Dijon mustard.
Difficulty – 1/5




Cooking time – about 20 minutes
Ingredients
4 eggs;

50 g raw smoked bacon;

30 g of cheese (any to your taste);

vegetable oil;

2 slices of rye bread;

Dijon mustard;

4 small slices of raw smoked bacon (for bread).
This amount of ingredients is suitable for a small baking sheet 25 x 30 centimeters. If the size allows, you can use six eggs, a little more bacon and cheese.
Instructions for cooking
one. Let's start cutting the ingredients. Layers of bacon should be cut into small cubes, and cheese should be grated on a fine grater.
I have uncooked bacon. It is quite salty, so you don't need to add salt separately. There is also a lot of salt in cheese.




If you take raw bacon, it must first be baked in a pan.
2. Now the eggs. Proteins must be separated from the yolk and put the latter aside, covered with cling film, so that they do not have time to wine.
3. Beat the egg whites until stiff peaks until white and fluffy. It is most convenient to do this with a mixer, if it is not available, use a hand whisk.
four. Carefully add the chopped bacon and grated cheese to the egg white and mix until more or less smooth.
It is important here to do everything quickly, until the proteins start to "go" into a liquid state.
5. We grease the baking sheet with vegetable oil. You can also use a reusable non-stick mat instead.
We spread the protein mass with a spoon and form clouds. In the middle we make small holes for the yolk and carefully place them there.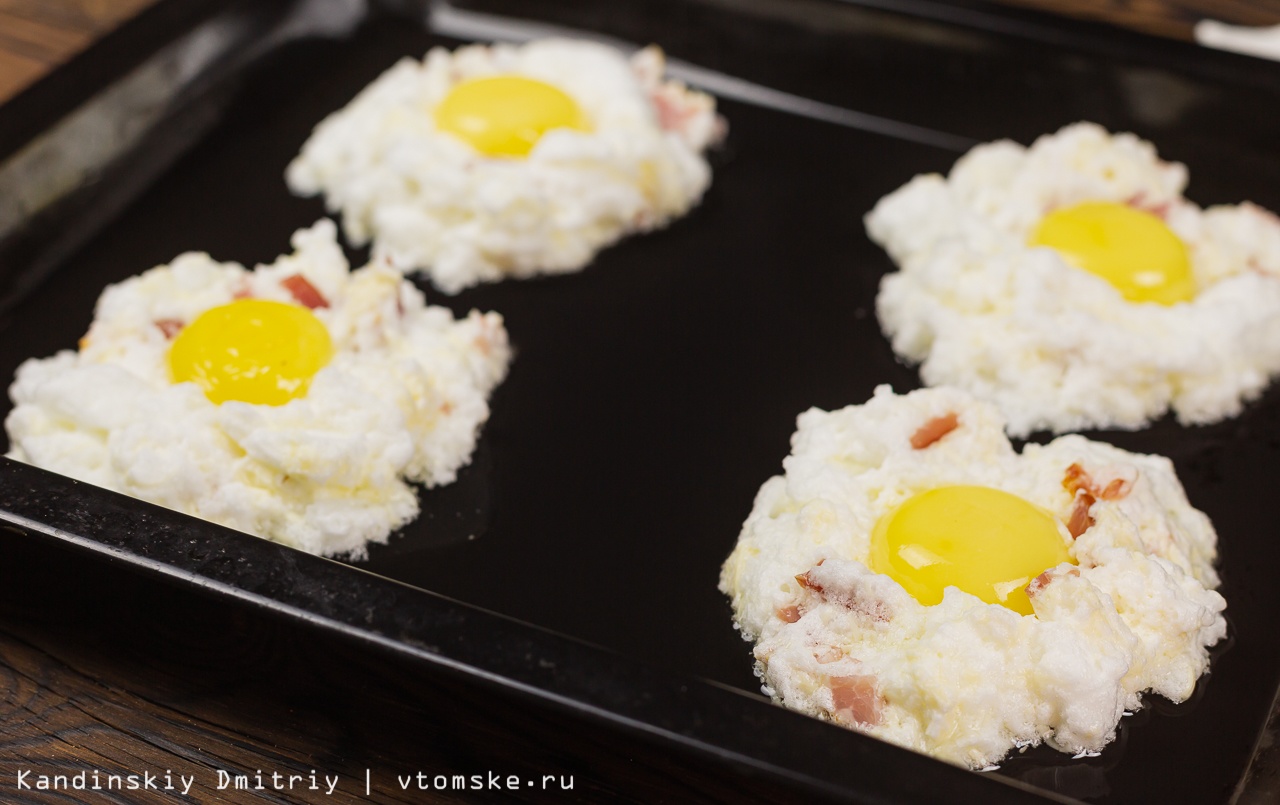 6. Preheat the oven to 180 degrees and cook the eggs for six minutes. There will be enough time for the whites, the yolk will "seize", but remain soft. If you want a hard yolk, leave the baking sheet in the oven for eight minutes.
Done! Eggs can be decorated with herbs, seasoned with pepper and start breakfast.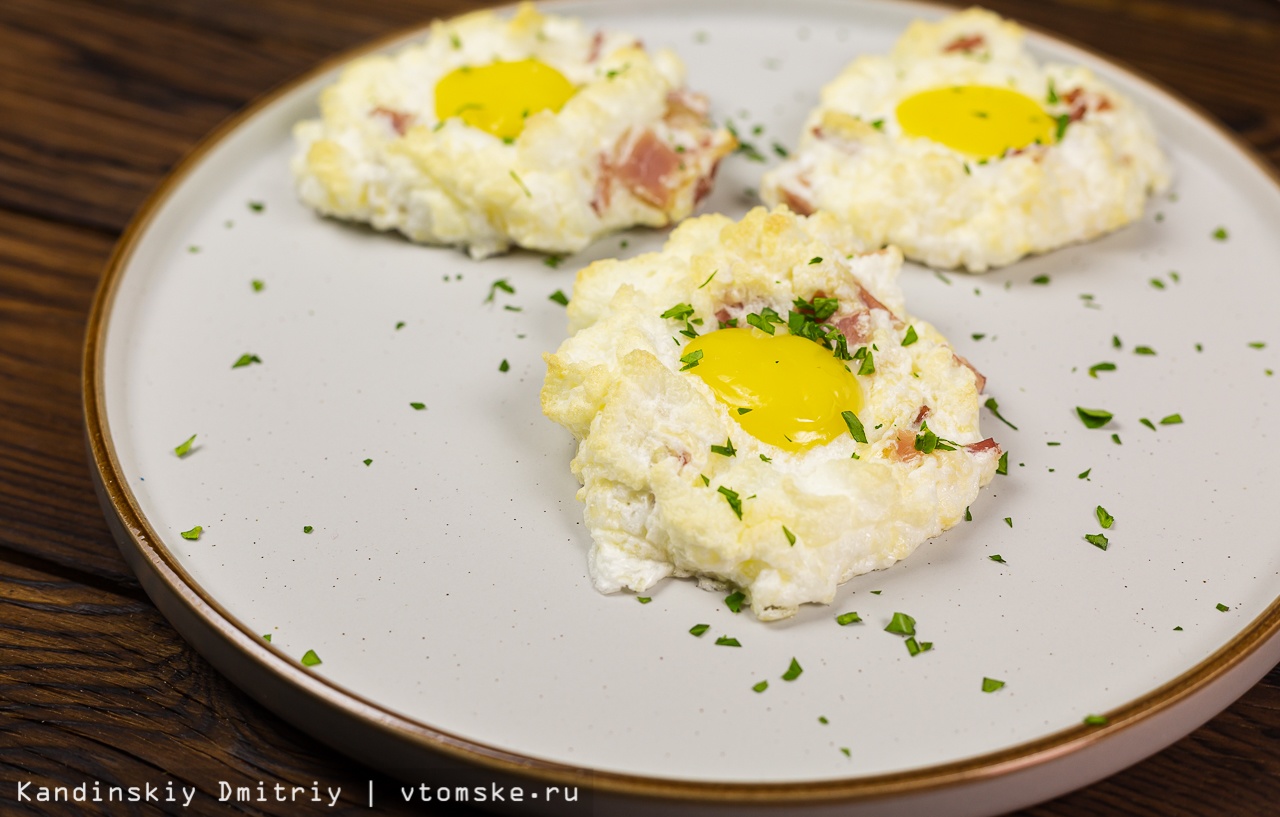 You can also make toast for the eggs in the cloud.
Spread two slices of rye bread (or another) with Dijon syrup. You can take curd/melted cheese.
On top we put a few slices of raw smoked bacon and a ready fried egg in the clouds.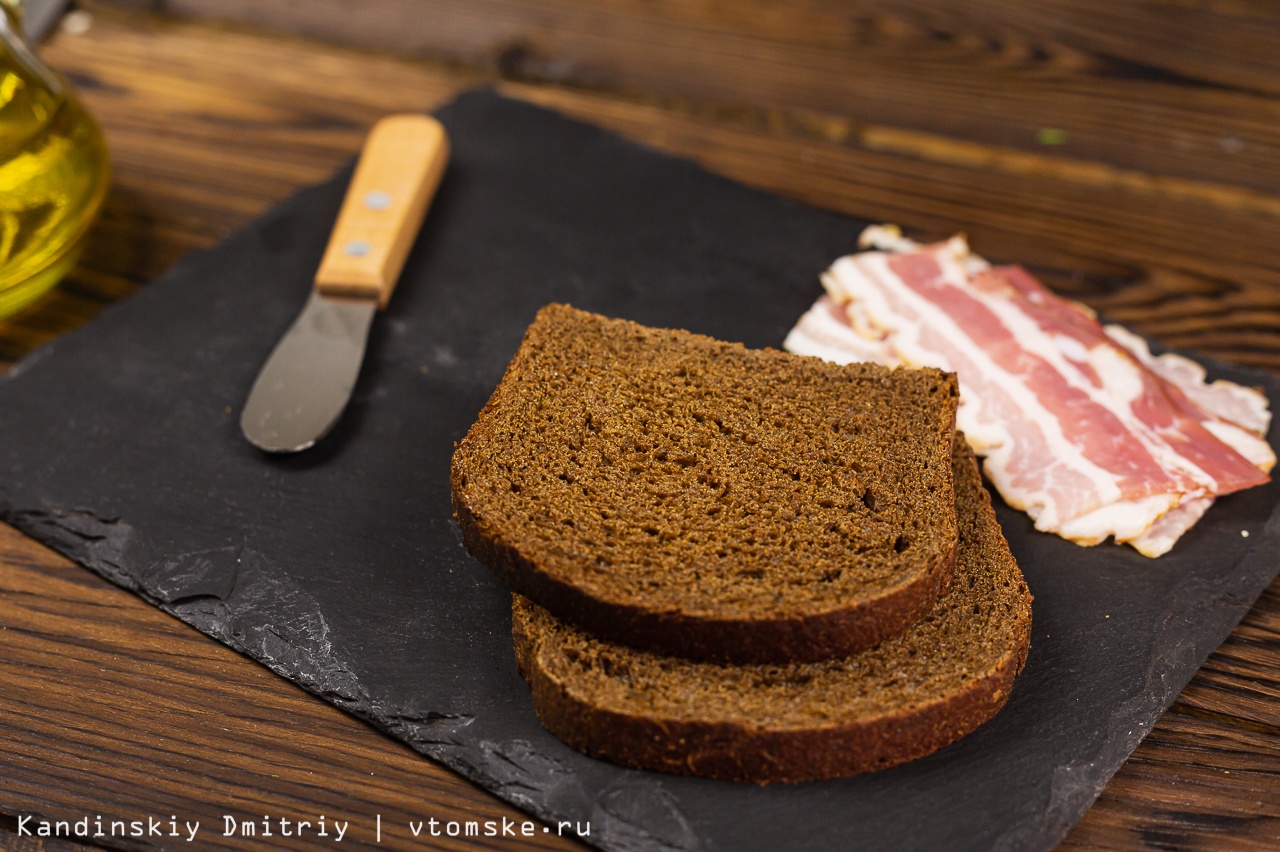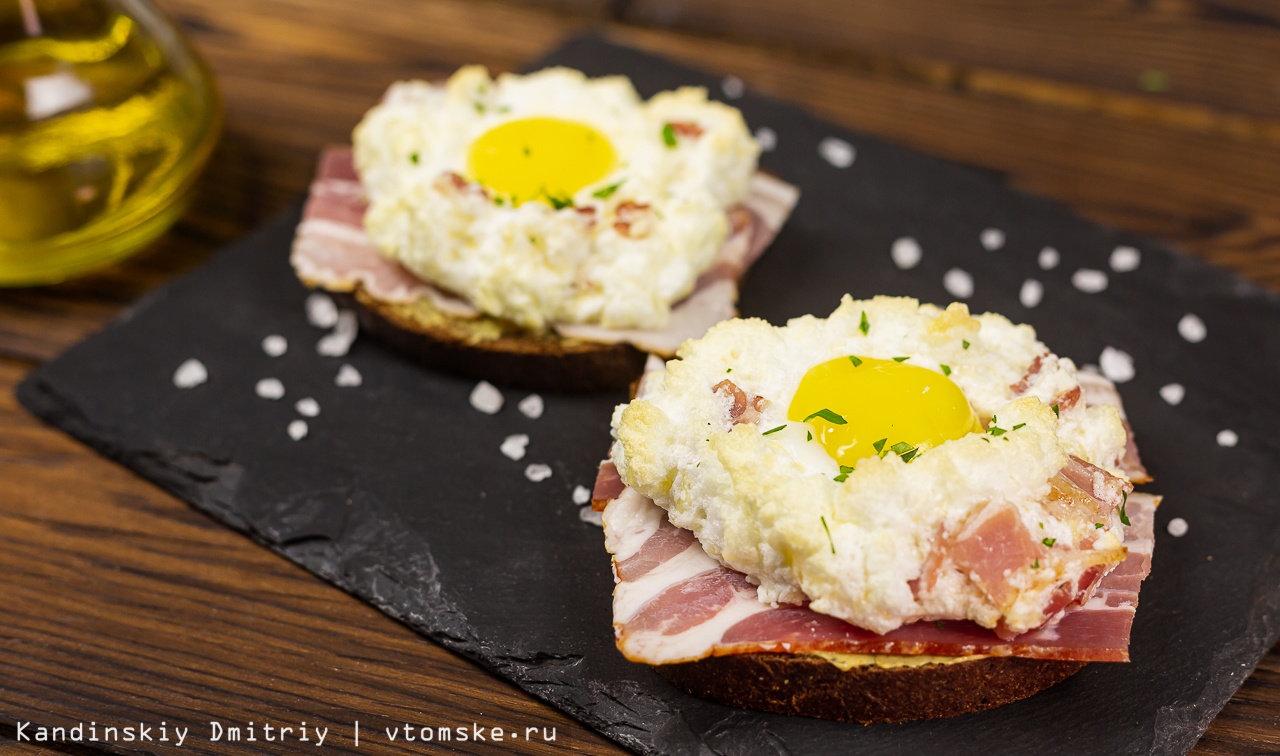 Do you like dishes with eggs? See how to turn an egg into a sandwich.
More recipes for every taste in the "Cooking Easy" section.