The buffet in a Turkish all-inclusive hotel usually has nothing to do with authentic Turkish cuisine. But in the rom-com "Klop op myn deur" you can see what the Turks eat in everyday life. And it is a) very tasty, b) not difficult to cook at all.
The series "Knock on My Door" is a new "Wild Angel", but a sample of the 2020s and with a Turkish flavor that has not yet become boring. Teenagers are happy: they follow the development of the relationship between Eda and Serkan Bolat, dress in their style, copy their habits. The latter is strange enough: after all, the heroes advocate, among other things, a healthy lifestyle and PP. Therefore, only healthy and delicious Turkish food is on the table today. Strawberry cake – out of respect for Serkan's allergy – we will save for later.
Kashik (kashik)
The main character of the rom-com, the workaholic Serkan, is, among other things, terribly afraid of dirty vegetables, which, however, does not prevent him from eating the traditional Turkish kashik salad. It is prepared very simply, so it can become a regular guest on your table.
Ingredients:
red tomatoes – 150 gr
yellow tomatoes – 150 gr
parsley – 1 forest
Red Onion – 1 pc.
cucumber – 1 pc.
olive oil – for refueling
lemon – ½ piece, soup
hot red pepper – taste
salt – taste
Judging by the ingredients, this is an ordinary vegetable salad. But cut decides everything! It depends on the taste.
For porridge, cucumbers and tomatoes must be cut into small identical cubes (as you usually cut the ingredients for Olivier). Ideally, tomatoes for porridge take different types – red and yellow, pink and semi-green. One of each type.
Chop red or white onions (but not onions!) Chop the parsley and cut it as finely as possible. Mix parsley with hot red pepper and send to vegetables. Salt olive oil to taste, mix. We roll the lemon on the table, squeeze the juice from half into the salad. We mix. Kashik is ready!
Dondurma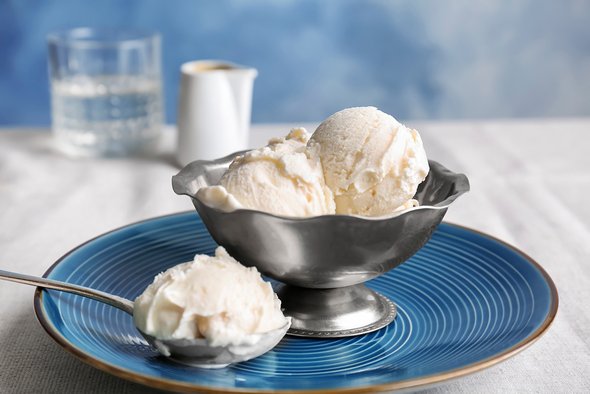 Behind this strange name lies authentic Turkish ice cream – it differs from ordinary ice cream in composition and texture. Making it at home is easy, the most important thing is to find the ingredients. In addition to goat's milk, you will need something that makes dondurma viscous, thick – and for this you will have to raid the market or the spice and herb shop.
Ingredients:
Goat's milk – 500 ml
sugar – 170 g
vanilla sugar – 1 sachet
salep powder (orchis) – 2 tsp
Pour the milk into a spoon or pan with a non-stick coating. We put on medium fire. Add salep and sugar and stir until completely dissolved. Gradually, the milk will become similar in texture to pancake batter.
In extreme cases, salep can be replaced with starch – 4 tsp. for 0.5 l of milk
Add vanilla sugar and continue. The hardest part is cooling the mixture because you can't stop stirring! The easiest and fastest way is to place the spoon in a large pot of ice water.
Pour the cooled mixture into a container, close the lid and send it to the freezer for 4 hours. Take out every hour and stir again. When you stir the Dondurma for the last time before serving, you can add berries, pieces of fruit, raisins or nuts.
Sherbet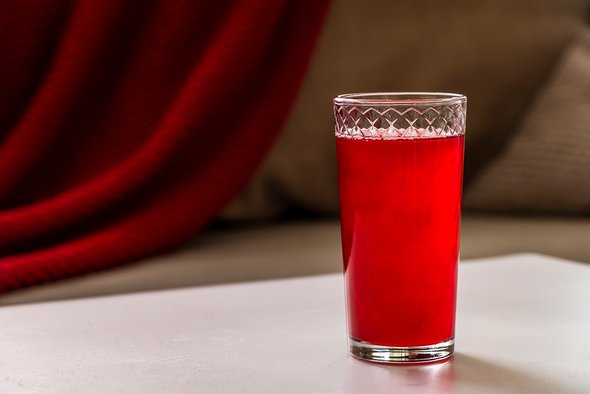 In Turkey, there is a tradition to hold the Henna Night – this is the name of the bachelorette party on the eve of the wedding with many beautiful rituals. Among other things, the bride has to treat all the girls with sherbet, so that the marriage is really happy. Sherbet, by the way, is not a sweet, but a drink.
As you know, "Knock on My Door" didn't do without sherbet either – only we won't mix in sleeping pills, we don't need these passions. You can cook sorbet from all fruits and berries, add rose petals or hibiscus and herbs.
Ingredients:
water – 2 l
lemon – 1 pc.
sugar – 250 gr
hibiscus – 5 tsp. l.
carnation – 1 tsp
cinnamon – 2 sticks
laurel – 2 pcs.
ginger root – taste
mint – optional
Pour water into a pan, put hibiscus and sugar there, cut the lemon into thin circles – and there too. Add all the spices and put on medium heat. Bring to a boil – and immediately remove from the heat. Strain the sherbet through a sieve and leave to cool.
That's it, now you can have a Sherbet Drinking Day even if you haven't found your Serkan yet.
Cover image: Frame from Knock on My Door