Best friends! We offer you exclusive author's recipes from a great friend of our portal – chef Dragoslav Dencic – a man with a warm Serbian heart, huge soul and true hospitality. Today's recipe is a gourmet splash.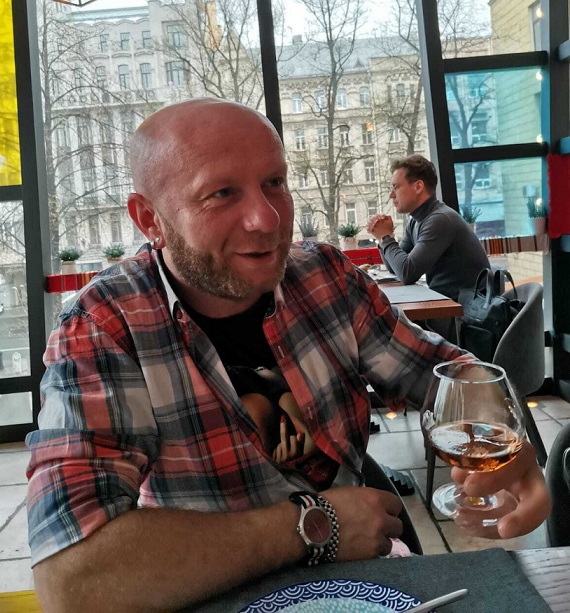 The chef of the St. Petersburg restaurant "Balkan" Dragoslav Dencic was born in the city of Pirot. He graduated from the cooking school in Pirot and the Higher Culinary School in Belgrade. He has worked in restaurants in Serbia, Bulgaria, Montenegro, Greece, Germany and Italy. In 2014 he came to St. Petersburg. Has worked in restaurants "Belgrade", "Serbian", "Guzhva" in St. Petersburg; "History" in Vyborg; "Eat street" in Moscow. To date, Dragoslav Dencic is the youngest of the chefs working in Balkan restaurants in Russia. You can learn more about Dragoslav from the interview he gave to our portal
Ingredients:
500 g beef neck
500 g pork neck
13 g of salt
1 g ground black pepper
2g of sugar
300 g of bacon
300 g of gouda cheese
For submission:
1 small onion
vegetable oil
sweet paprika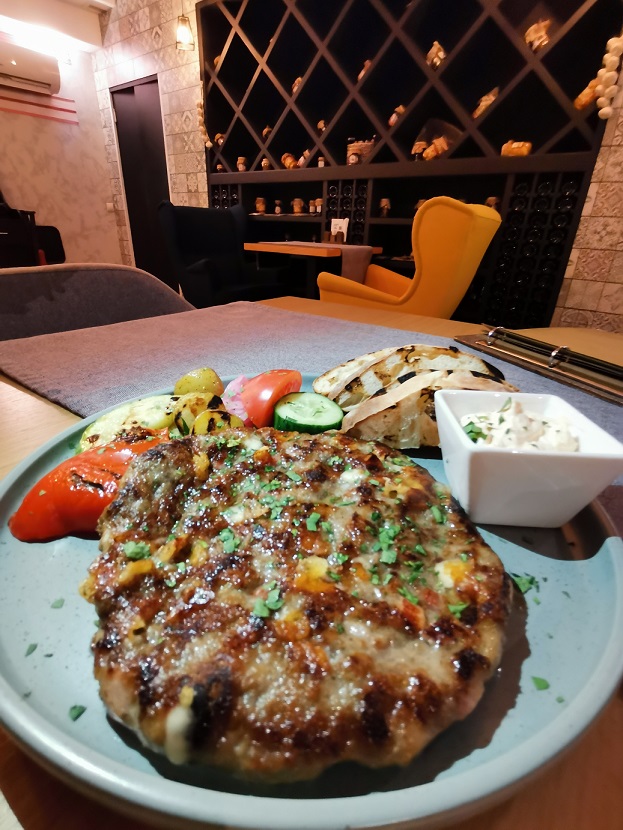 Cooking:
Cut meat into cubes 2x2cm. Salt, pepper, add sugar (it gives the meat elasticity). Beat the meat through a meat mincer. Mix the stuffing with your hands. Cover with film and put in the fridge for 12 hours. After 12 hours, pass the minced meat through a meat mincer a second time. Then gently knead the minced meat with your hands until the consistency of the paste.
From this filling you can cook different types of splash: classic or gourmet.
In the case of gourmet, you can add bacon, cheese, chili peppers, ham, any smoked meat to the minced meat. As Drago jokes: "Serbs stuff meat with meat."
Splash is prepared exclusively by hand. Grease your hands with vegetable oil. Take 300 g of minced meat, mix it well with cubes of cheese and bacon. Then wrap it in a bag and gently press to make it flat. The splash should be flat. Ideally, the thickness of the splash should be from 0.5 cm to 1 cm. Grease the grill pan with vegetable oil and heat to 180 ° C. Fry for 10 minutes, turning constantly.
For submission: Onion cut into thin half rings. Add a little sweet paprika and a few drops of vegetable oil.
Hot splash is served with onion, ajvar and kaimak. Enjoy your meal!
See also – lazy gibanitsa