Lazy cabbage rolls are so called because they do not need to wrap minced meat in cabbage leaves.
Stuffed cabbage is a very tasty and popular dish in Ukraine, but it takes a long time to cook. Sometimes you can spend half a day to wind enough cabbage rolls. In lazy cabbage rolls, cabbage is added to the minced meat and fried in tomato sauce. The taste of the dish is almost no different from the classic. This dish will appeal to children who do not like regular cabbage rolls.
Lazy cabbage rolls in the oven in sour cream sauce
Rice – 125 g.
water – 250 g.
Onion – 1 pc.
Carrots – 1 pc.
Butter – 50 g.
Cabbage – 350 g.
Minced meat – 500 g.
Tomato paste – 5 tbsp.
Sour cream 15% – 200 g.
Sunflower oil – 3 tbsp.
Green coriander, nutmeg, salt and pepper to taste.
Rice several times rinse and cold water in a ratio of 1:2. Salt a little and cook for 20 minutes, stirring occasionally. After cooking, cool the rice to room temperature. Finely chop the onion and grate the carrots. Cut the cabbage.
Melt the butter in a frying pan and fry the onions and carrots until golden brown. Then put the cabbage in the pan and fry for another 5 minutes. Salt and pepper the vegetables. Stir rice and fried vegetables into the minced meat. Season the minced meat with spices.
Form meatballs or meatballs from the minced meat. Grease the baking dish with sunflower oil and lay out the stuffed cabbage. Mix tomato paste with sugar – this will be the sauce. Salt and pepper the sauce and pour over the cabbage rolls. Bake cabbage rolls in sauce in the oven for 45 minutes at 180°.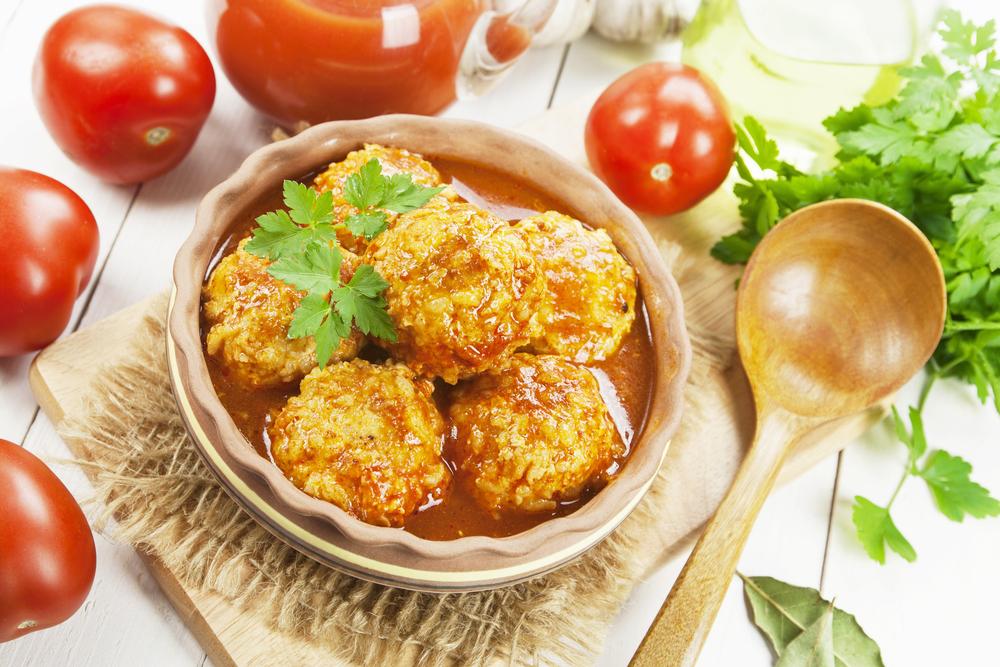 Lazy cabbage rolls on the stove
Minced meat – 400 g.
Cabbage – 300 g.
Rice – 100 g.
Bulb – 1 pc.
Carrots – 1 pc.
Vegetable oil – 4 tbsp. l.
Tomato paste – 3 tbsp. l.
Egg – 1 pc.
Sugar – 1/2 tsp
Salt, pepper to taste.
Wash rice, pour 300 ml of cold water and cook for 12 minutes until half cooked. Pour on a sieve and cool. Cut the cabbage and carrots, and finely chop the onion. Fry the onion and carrot in a pan for 3-4 minutes. Add rice, fried vegetables, cabbage, egg and spices to the minced meat. Mix everything and shape the minced meat into cutlets. Prepare the sauce separately: mix the tomato paste with a glass of water, a pinch of salt and sugar.
Pour 3 tablespoons of sunflower oil into the pan and fry the cabbage rolls for 3-4 minutes on each side. Pour the stuffed cabbage with tomato sauce and cover with a lid. Cook over medium heat for 25-30 minutes.
You may also be interested in the news: