How to cook healthy shawarma at home? Step by step recipe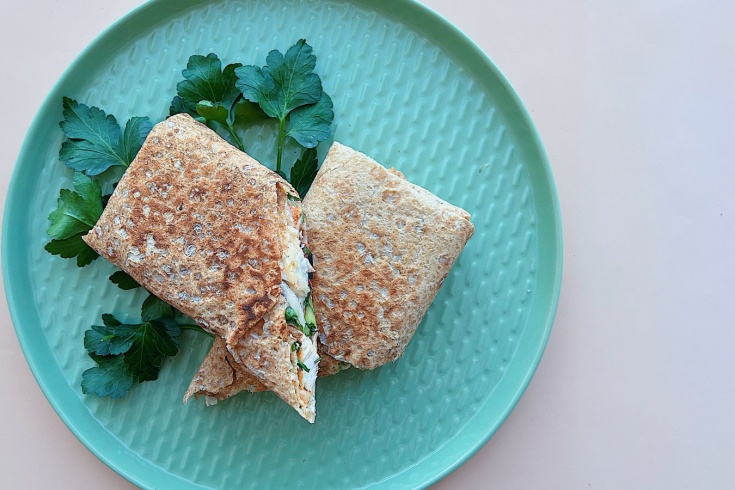 Such a balanced dish is easy to prepare and convenient to take with you.
Even the most ardent supporters of a healthy lifestyle sometimes want to treat themselves to something tasty and high-calorie. But in the pursuit of a beautiful figure, you begin to treat food not as a pleasure, but as a source of energy. Agree, if you want something harmful, what could be tastier than a large and satisfying shawarma, which at the same time does not harm the figure?
You need:
turkey fillet – 200 g;
pita bread without yeast – 1 pc.;
cucumber – 1 pc.;
tomato – 1 pc.;
sauerkraut (or fresh) – 50 g;
greens (cilantro, basil, green onions, parsley) – 50 g;
spices (dry garlic, paprika, chili, salt) – to taste;
sour cream – 2 tbsp. l.;
mustard – 1 tsp
Rub the turkey fillet with herbs and fry in a dry non-stick frying pan on both sides. Cut into pieces. For the sauce, add mustard and paprika to sugar and mix until smooth. Cut the vegetables if you want, finely chop the greens.
We start collecting shawarma. Spread pita bread with sauce, then put all the ingredients one by one. Wrap tightly and fry in a dry frying pan on both sides. Done!
A step by step recipe with photos can be found in the album.