France is the birthplace of gourmets, where food is taken very seriously: a real Frenchman can talk for hours about cooking. It was there that the famous Michelin restaurant guide appeared, which had long gone outside of France. To get closer to haute cuisine and try, for example, the famous veal blanket or fried camembert with lingonberry sauce, you don't have to go to a Parisian restaurant.
Delicious recipes can be transferred directly to your home – just open any French YouTube channel, select a recipe and cook everything exactly according to the instructions. Ignorance of the language is not a problem at the same time – thanks to the video translation technology in Yandex Browser, videos can be immediately watched in Russian with voice-over. Interesting channels of French chefs and original recipes are in our selection.
Herve Cuisine
This is one of the first food blogs in France. It is named after the famous French chain of culinary and pastry shops. On the channel you can find many quick recipes for modern French cuisine to cook at home with simple ingredients.
Original French brownie with carrots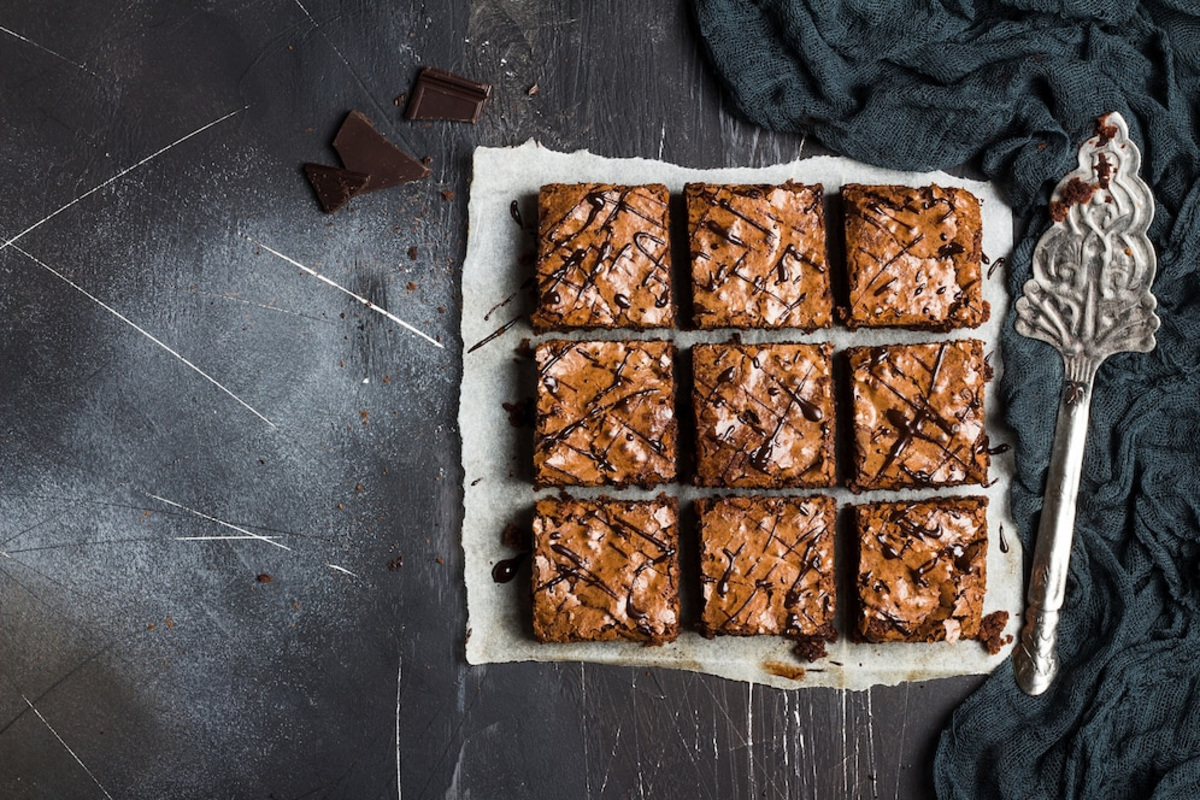 Ingredients:
200 g boiled carrots
200 g of dark chocolate
3 eggs
100 g of flour
1 tsp baking powder
50 g sugar (or agave syrup)
50 g roasted hazelnuts or pecans, optional
Cooking
Grind carrots cooked for 15 minutes into puree, beat eggs with sugar or agave syrup and mix with carrots. Put a small part of the chocolate (about a quarter) in the form of small pieces, throw the rest of the chocolate and add to the roots with the egg mixture. Roast the nuts in a frying pan, crush with a knife and add to the mixture together with the remaining pieces of chocolate. Bake at 175°C for 20 minutes.
enjoy cooking
Authentic and modern recipes for French cuisine with detailed cooking instructions from pastry chef Marie Lopez. The girl can find both simple desserts and snacks, as well as more complex dishes.
Chocolate mousse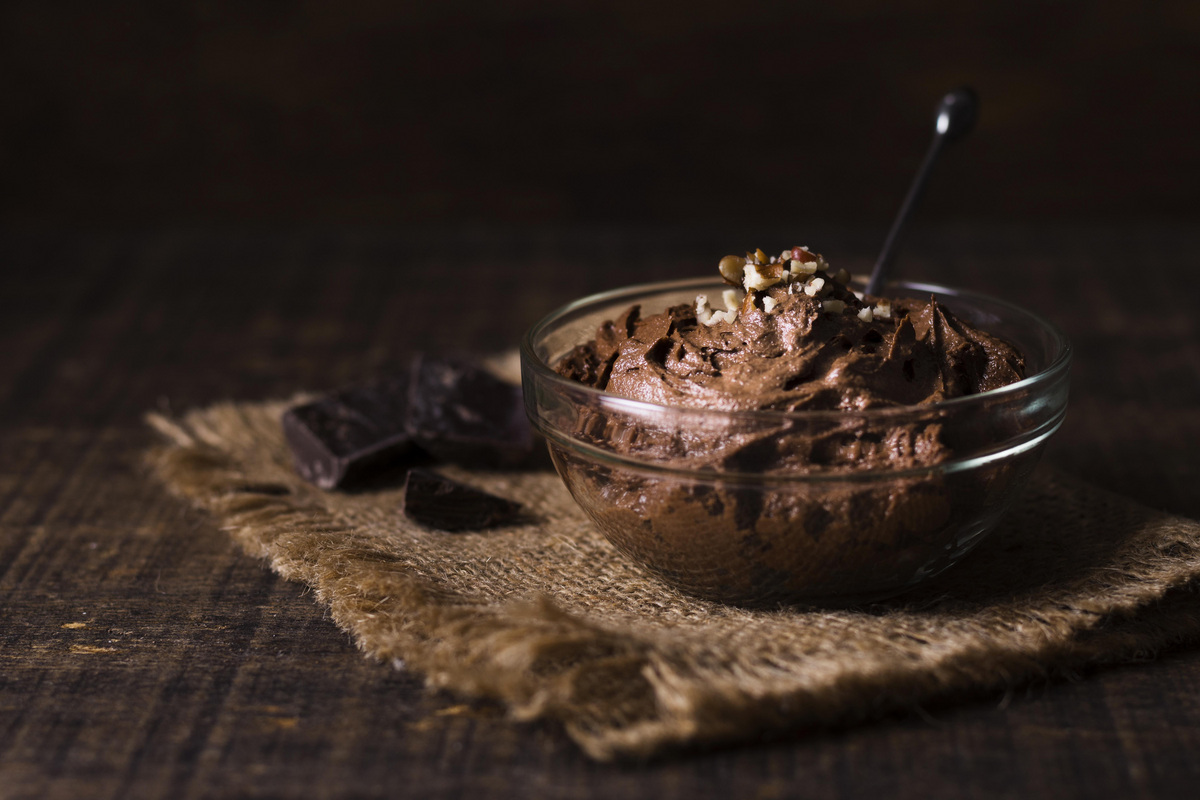 Ingredients for 4 servings:
4 eggs
150 g chocolate (dark or milk, to your taste)
50 g of sugar (can be reduced if you use milk chocolate)
Berries or grated chocolate for garnish
Cooking:
Heat the chocolate in a water bath, take the eggs and separate the whites from the yolks. Beat the whites separately, and the yolk together with sugar. Next, cool the chocolate a little, so that it does not "cook" the eggs, and mix it with the yolk, beaten with sugar. Then fold the chocolate mixture into the beaten egg whites with a spatula in a circular motion. Spread the mousse in shapes and put it in the fridge for 2-3 hours. Decorate the frozen mousse with chocolate or berries.
Little Okara
Recipes from French and other European cuisine for vegans. On the channel you can see how to make classic Brussels waffles or even foie gras without animal products.
Vegan terrine with seafood flavor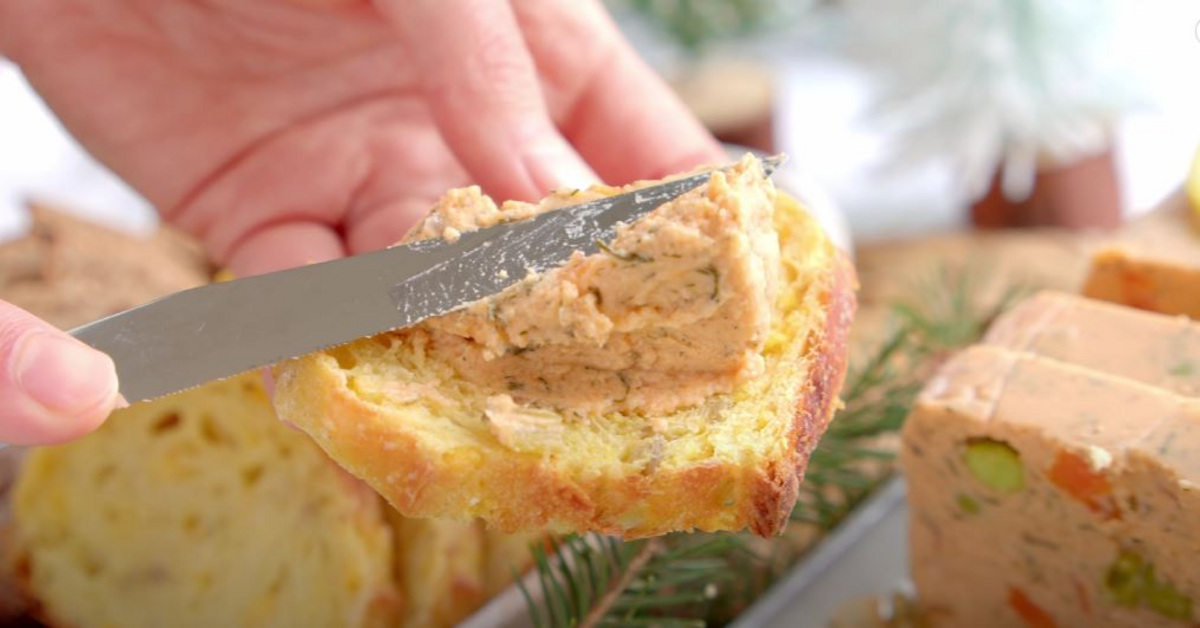 Ingredients for 4 servings:
200 g red lentils
2.5 pcs. l. lemon juice
2 tsp tomato paste
¾ tsp liquid smoke
1 pc. l. seaweed flakes (or more to taste)
2 tsp. l. olive oil
100 ml vegetable milk (recipe used soy milk)
200 ml vegetable cream (soy was used in the recipe)
4 g agar-agar
1 tsp salt
1 pc. l. dill
¼ onion
1 carrot (90 g)
45 g celery
70 g frozen peas
Cooking
Cool the lentils for 10 minutes and drain in a colander. Cut the onions, carrots and celery into cubes and steam or boil them for 15 minutes. After about 7 minutes from the start of cooking, add the green peas. Vegetables should be soft. Next, mix and grind the lentils in a blender together with lemon juice, tomato paste, liquid smoke, seaweed, olive oil, milk and vegetable cream, add agar-agar and salt. The texture should be uniform.
Pour the resulting cream into a bowl, bring to a boil, stirring constantly. Remove from heat, add dill and pour into a baking dish lined with cling film. Level the top of the terrine and also cover with foil. Let it cool to room temperature and then refrigerate for at least 6 hours, preferably overnight.
Chef's best
A French chef named Philippe organizes culinary live broadcasts together with his invited colleagues, on which they tell in detail how to cook real French pastries and desserts. Philip also stores broadcast recordings on the channel.
Envelopes with apples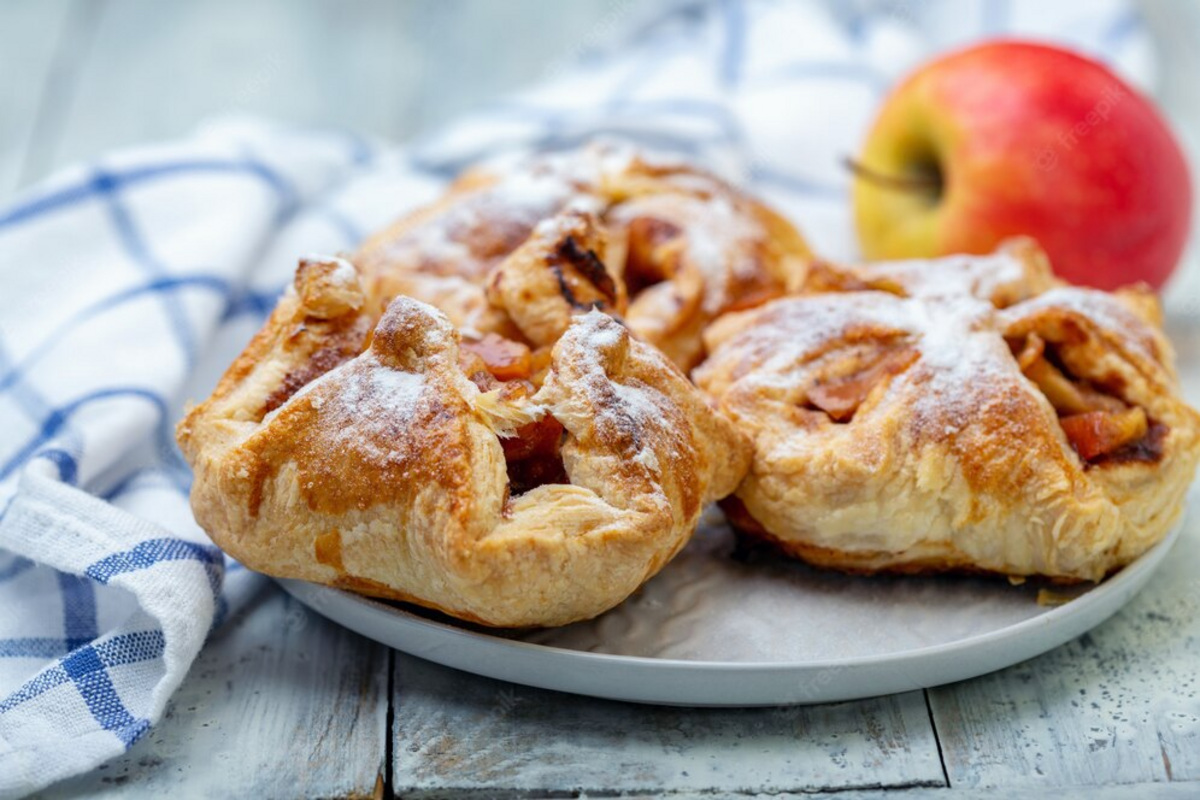 Ingredients for 6-8 pieces:
For puff pastry:
300 g of flour
160 g of water
230 g of butter
7g of salt
Flour for dust
For applesauce:
6 apples (eg renette, gala)
50 g of butter
50 g powdered sugar
vanilla extract
For lubrication:
1 egg
1 tablespoon of water
5 ml cane sugar syrup (optional)
Cooking
Take ready-made puff pastry or cook the day before according to Philip's recipe. Cut the peeled and seeded apples, fry them in a heavy-bottomed pan or pan with butter, powdered sugar and vanilla extract for 25-30 minutes, then let them cool. Then cut the dough with an oval shape, go around the edges with the egg mixture and spread the filling. Blend the edges well with each other, make cuts in the middle and put in the oven at 180 ° C for 30 minutes. Once the envelopes are ready, they can be brushed with extra cane sugar syrup and baked for another minute for a sugary crust.
Jonas Zimmer
Another channel with pastries and desserts, hosted by a very charming pastry chef Jonas Zimmer. Here you can find short videos with detailed descriptions. The pastry chef prepares a variety of desserts, from classic to more interesting, such as vanilla tartlets, praline cake with lemon mousse, strawberry pistachio dacquoise.
Classic tiramisu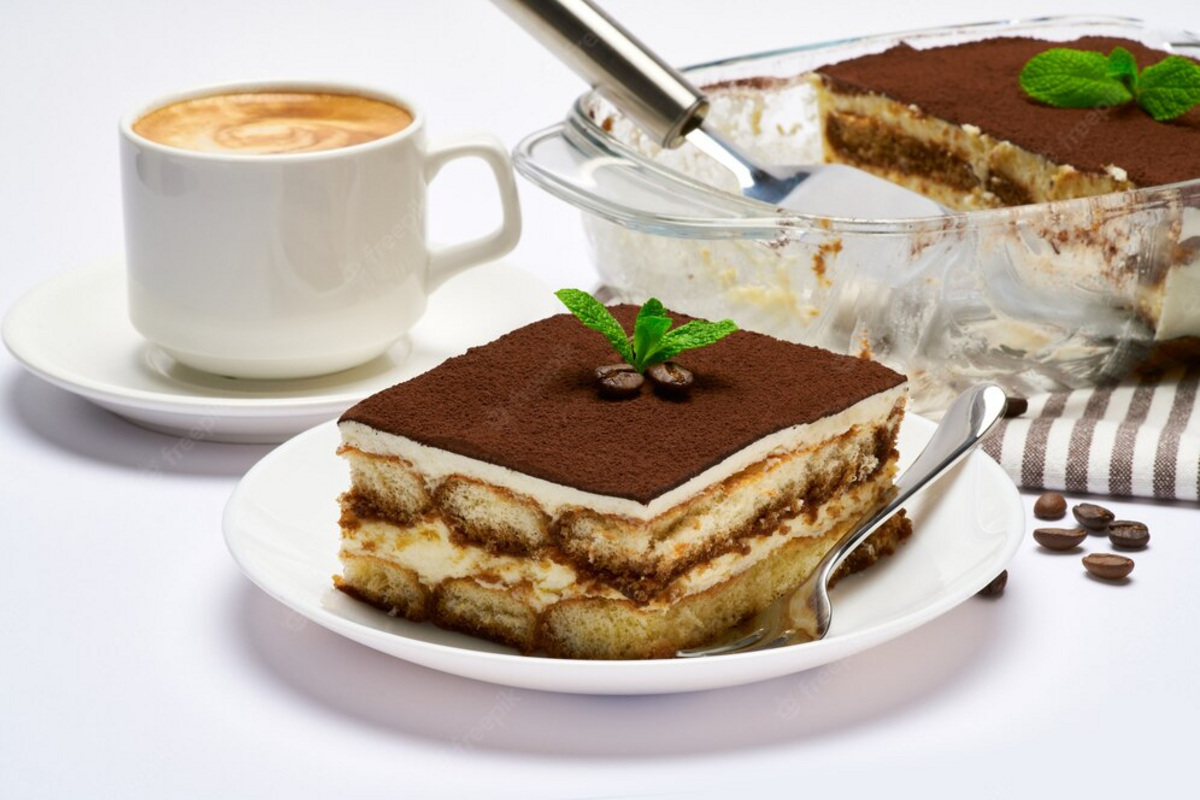 Ingredients:
4 eggs
50 g of sugar
250 g mascarpone
250 ml of coffee
20 ladyfingers cookies
1 pc. l. cocoa powder
Cooking
Separate the whites and yolks, beat the yolks with 2/3 of the sugar with a whisk at maximum speed, and the whites with the remaining 1/3. Next, beat the mascarpone and add it to the yolks, mixing with a whisk (but no more than 15 seconds). Then carefully fold the beaten egg whites into the mixture with a spatula. Then you can start assembling – take a mold (the recipe uses 25 × 15 cm) and put the cookies in the coffee for a few seconds. After the cookies completely cover the bottom, apply a layer of cream. Then lay another layer of cookies, fill with cream and sprinkle with cocoa. Ready tiramisu must be placed in the refrigerator for at least 4 hours.
Philippe Etchebest
The channel of the famous chef and owner of two Michelin stars Philippe Etchebest. He posts many recipes for various French dishes from sauces to desserts (from Bechamel to Shibu and Pavlova). At the same time, in almost all recipes, the chef gives useful culinary tips that can be applied in everyday life.
chicken cordon bleu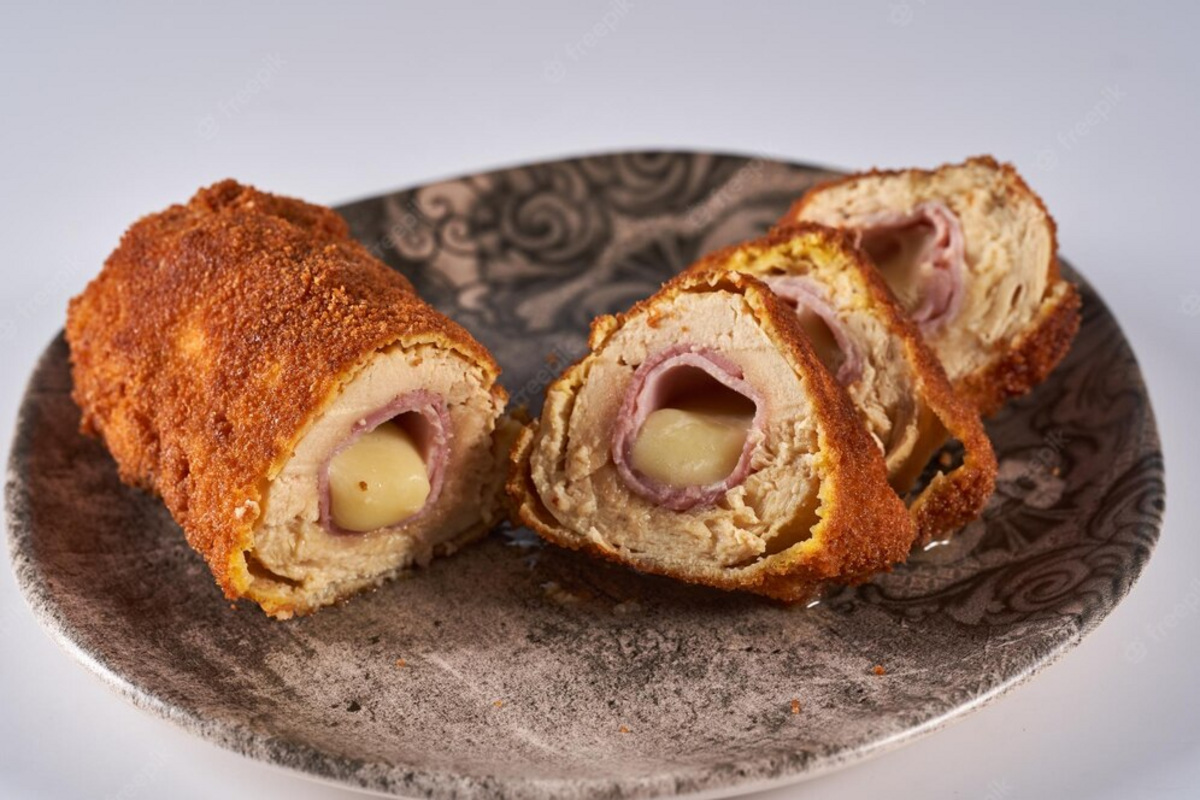 Ingredients:
2 chicken breasts
2 slices of white ham
4 slices of Emmental cheese
80 g of flour
120 g small bread
2 eggs
½ tsp rapeseed oil
40 g of butter
Salt
Piper
Cooking
Preheat the oven to 180°C. Cut the chicken breasts lengthwise, but not all the way through, so that you can make pockets out of them yourself. Set small pieces aside. Unwrap the breasts, cover with parchment paper and beat with a pan or a small pan. Then salt, pepper and wrap two slices of cheese in the meat and a piece of ham in between. Cover the edges with scraps so that the filling does not come out during cooking. Then dip the breast with cheese and ham first in flour, then in lightly beaten eggs with salt and pepper, and then in bread. Repeat the last two steps – dip the chicken back into the egg mixture and into the breadcrumbs. Then fry the resulting cutlets in turnip and butter for 2 minutes on each side, and then put in the oven for 5 minutes.
GOURMANDISES TV PARIS-Kitchen
The most French channel with traditional recipes from different regions. The channel has both classic and old and family recipes. The chef shows you how to prepare a wide variety of hot dishes, appetizers, desserts, sauces and jams.
Crispy potato gratin
Ingredients per person (multiply by the number of guests):
1 small Andouillet sausage (can be replaced with smoked sausage)
100 g Saint-Nectaire cheese (can be replaced with another semi-soft cheese)
80 g of smoked brisket
15 g of cream
50 g of butter
1 large potato
1 scarf
Breadcrumbs
Piper
Cooking
Cut the sausage and potatoes into circles, cheese and brisket into cubes. Fry the sausage in oil for a minute on each side. Then, in the same oil, fry the potatoes for 2-3 minutes on each side, add the shallots. Fry the brisket in a separate pan. Melt cheese and cream in a pan over low heat until cheese is melted, add pepper. Arrange potato slices and sausages one by one in a dish, top with brisket, fried onion and bread, then top with sauce. Sprinkle again with bread, pepper and put in the oven at 180 ° C for 30 minutes.
To stay informed even after blocking Google, subscribe to the Telegram channel and the Moments Vkontakte group. If you have news to share with the editors, please email news@momenty.org.