Basque cheesecake and Japanese cotton cheesecake: haven't you tried it?
Both of these cheesecakes are famous for being made without a shortcrust base. This makes desserts easier – both to make and to taste.
Basque cheesecake
The sensational Basque burnt cheesecake, which has only become popular in recent years, although it was invented in the 90s, and you can probably already guess where it comes from. It's incredibly easy to make, no baking edges, bain-marie, etc., but it tastes so much creamier and smoother than a classic cheesecake!
Ingredients:
900 g cream cheese
300 g of white sugar
5 eggs CO
250 ml cream 33%
50 g cornstarch
1 tsp vanilla essence
a pinch of salt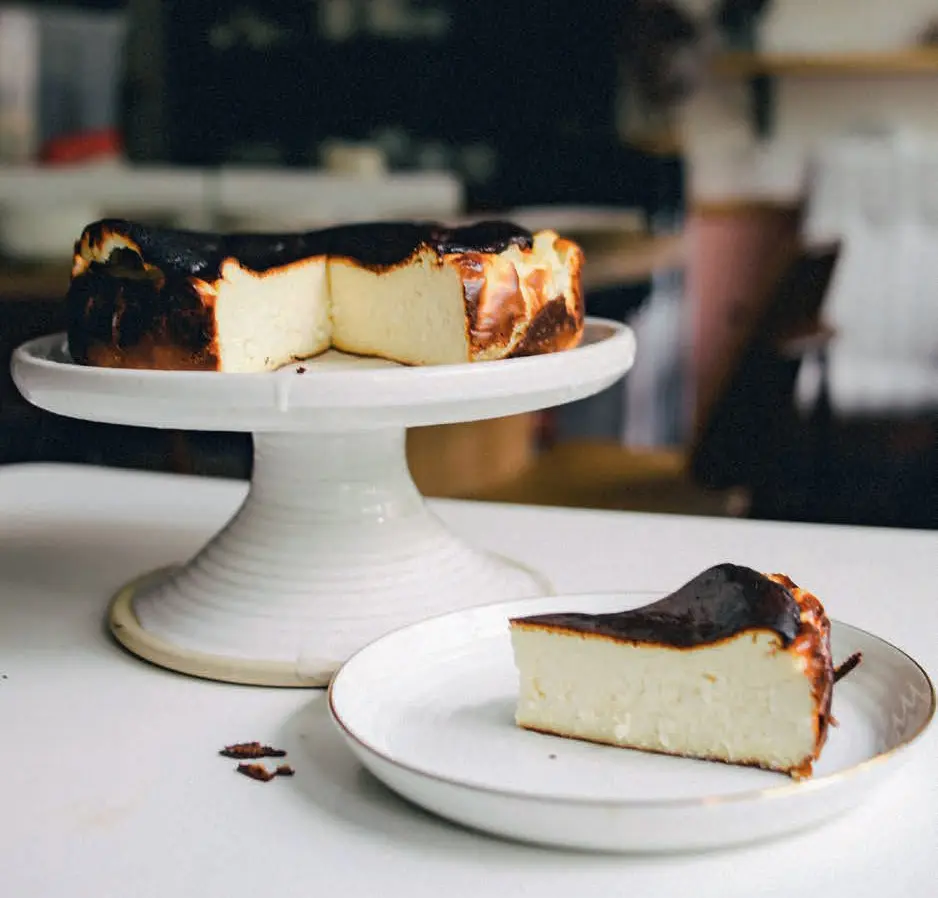 Cooking
Heat the oven to 200 °C. Place two sheets of baking paper in a baking dish, they should protrude at least 5 cm above the edge.
Mix cream cheese with sugar and vanilla essence on the lowest speed of the mixer with a paddle attachment or a plastic spatula by hand. Add eggs one at a time, still stirring at minimum speed.
Pour in the cream, mix and add starch with salt. Mix thoroughly and pour into the prepared form.
Bake in a preheated oven for 60-65 minutes until brown. Let cool, then in the fridge (preferably overnight).
Japanese Cotton Cheesecake
If by any chance you haven't tried this cheesecake yet, your time has come! This surprisingly tender cheesecake is a close relative of the biscuit, but you won't find such a texture anywhere else, so I recommend making it strong! Stand up for yourself!
For a mold with a diameter of 22-24 cm:
60 g butter (room temperature)
250 g cream cheese (room temperature)
100 ml of milk
6 eggs CO
150 g of sugar
60 g wheat flour
20 g cornstarch
1 lemon
1 tsp vanilla essence
a pinch of salt
Cooking
The oven should be preheated for 20 minutes before you put the cheesecake in it. Convection mode and 200 °C. Grease a baking dish with a little butter. Line the bottom with parchment, and wrap the outside of the pan with foil, because you have to cook this cheesecake in a water bath, and there is absolutely no need for water in the cheesecake.
Peel the yolk from the white.
Stir the yolk with cream cheese and butter until smooth, it is most convenient to do this with a whisk. Add half of the sugar, a pinch of salt and vanilla essence, mix well.
Put the peel of a whole lemon and juice? lemon, pour in milk and mix, then add flour and starch. Mix well until smooth, make sure there are no lumps, they are tricky and can ruin anything.
Beat egg whites with remaining sugar until stiff peaks form, usually takes 6-8 minutes.
To share? egg whites to the creamy mass and mix gently. Then add more? and mix again. Enter the last part and again, carefully but thoroughly mix everything. You should get an airy fragrant dough that looks like a cream.
Pour the batter into the prepared pan and place on a high rimmed baking sheet. Boil water and pour into a baking sheet so that it is a little lower than the middle of the form. Put the tray in the oven and bake at 200 °C for 18 minutes, then lower the temperature to 140 °C and bake for another 30 minutes.
When the time is up – don't rush to take the cheesecake out of the oven, turn it off, but let the cake ripen there behind the closed door. Then take the cheesecake mold out of the pan, remove the pan, and return the mold to the oven and leave it for another half hour or an hour with the door open until it cools completely.
Author's article
The article was provided by the KhlebSol publishing house
https://www.7ya.ru/Bauskas iela 58A-7RigaLV-1004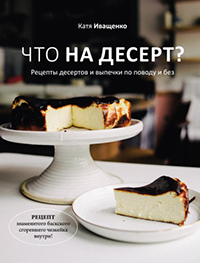 16.02.2022
Updated 20/02/2022