Is it possible to add flour to cutlets instead of bread and how to cook a delicious dish without meat – find out in the UNIAN material.
How to cook vegetable cutlets – recipes / depositphotos.com
Juicy and hearty meatballs are a favorite dish of Ukrainians, only minced meat or meat is not easily available in wartime. Vegetables are considered an acceptable alternative – by adding familiar herbs and foods you can cook a fragrant dinner. UNIAN will tell you how to make vegetable cutlets in a pan and feed the whole family.
Cool vegetable cutlets
White cabbage – 800 g
Onion – 200 g
Garlic – 1 clove
Eggs – 2 pcs.
Pea – 100 g
Dried basil – 1 tsp
Salt – 1 tsp
Ground black pepper – to taste
Green red hot pepper – to taste
Sunflower oil (for frying) – 4-5 tbsp. l
Remove the top leaves from the cabbage and cut out the stem. Cut the cabbage into strips that are slightly thinner than the ones you get for borscht. Cook 1 liter. water and put the sliced ​​cabbage in the pan. Put the pan on a strong fire, and after boiling, reduce it and cook the vegetables under the lid for 10-15 minutes. At the end, throw the cabbage in a colander and cool.
Onion and garlic clean, chop, fry in a pan for 5 minutes. Squeeze the cool cabbage, removing the liquid, transfer to a deep bowl and add the onion and garlic. Beat the egg, add a mixture of pepper and basil, as well as flour. Knead the cabbage mass and leave for 5 minutes, then mix again.
Also read:
Spread the formed balls on a preheated pan with sunflower oil, fry on each side for 5 minutes.
Vegetable cutlets in a pan
How to make cutlets from vegetables / photo ua.depositphotos.com
Frozen vegetables (mix) – 250 g
Egg – 1 pc.
More – 2.5 tbsp. l
Sunflower oil – 50 ml
Salt – to taste
Put the vegetable mixture in a pan, pour it with boiling water, put the container on the fire and cook for 3-5 minutes. When ready, throw the vegetables in a colander, take out the biggest pieces and chop them. Then transfer the mixture to a bowl, add the egg, flour and salt. Mix the mixture, put a tablespoon of dough in a preheated pan. Fry on each side for 5 minutes.
Meatless patties with rice
Potatoes – 360-380 g
Round rice – 70 g
Carrots – 200 g
Onion – 100 g
Salt – to taste
Ground black pepper – to taste
Bread crumbs – 3-4 tbsp. l
Vegetable oil (for frying) – 2-3 tbsp. l
Wash rice, cook in a way that is convenient for you. Peel potatoes, cut into large pieces, add water and simmer for 20-30 minutes. When ready, mash potatoes and set aside.
Also read: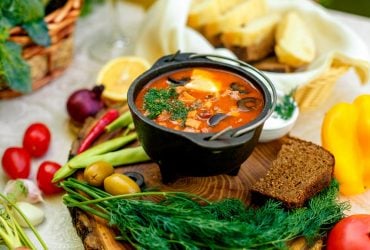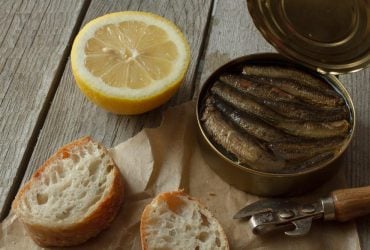 Onion and carrots clean, chop, fry in a pan for 8-10 minutes. Combine onions, carrots, potatoes and rice in a deep bowl, add salt and pepper. Pour the breadcrumbs on a separate plate, roll the balls formed from the potato mass into it. Fry the cutlets in a frying pan with oil for 5 minutes on each side.
Cutlets of zucchini and potatoes
Potato cutlets – proven recipe / ua.depositphotos.com
Zucchini – 500 g (2 pcs.)
Young white cabbage – 180 g (1 cup)
Potatoes – 200 g
Hard cheese – 100 g
Egg – 1 pc.
Flour – 90 g (2/3 cup 200 ml)
Breadcrumbs – 80 g
Vegetable oil for frying – 70-100 ml
Green onion – 40 g
fresh dill – 15 g
fresh parsley – 10 g
Salt – to taste
Ground black pepper – to taste
Wash zucchini and potatoes, grate on a coarse grater and put in a deep bowl. Salt and leave for 15 minutes at room temperature. During this time, the vegetable will release its juice, squeeze it, and finely chop the cabbage and put it in a bowl as well. Wash green onions and dill, chop, add to the rest of the vegetables. At the end, sprinkle the mass with grated cheese.
Make an egg in a bowl, salt the squash mass, pepper, mix and then add the flour, mix again. Form cutlets with wet hands, roll in bread. Place in hot pan and cook for 5 minutes on each side.
You may also be interested in the news: